After having installed checkmk it is one of the first tasks to discover all devices in a given network.
To do so please follow the steps below: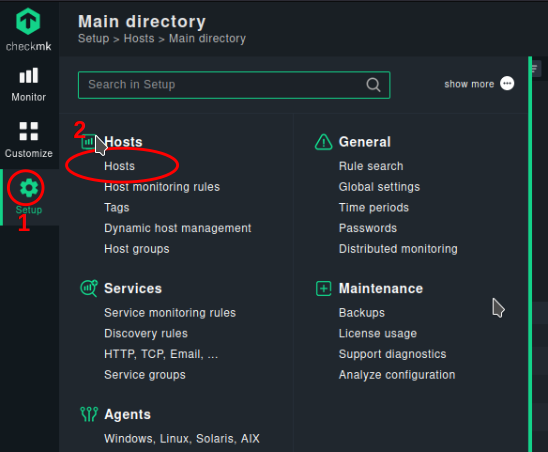 Create a stage folder to place newly discovered hosts in.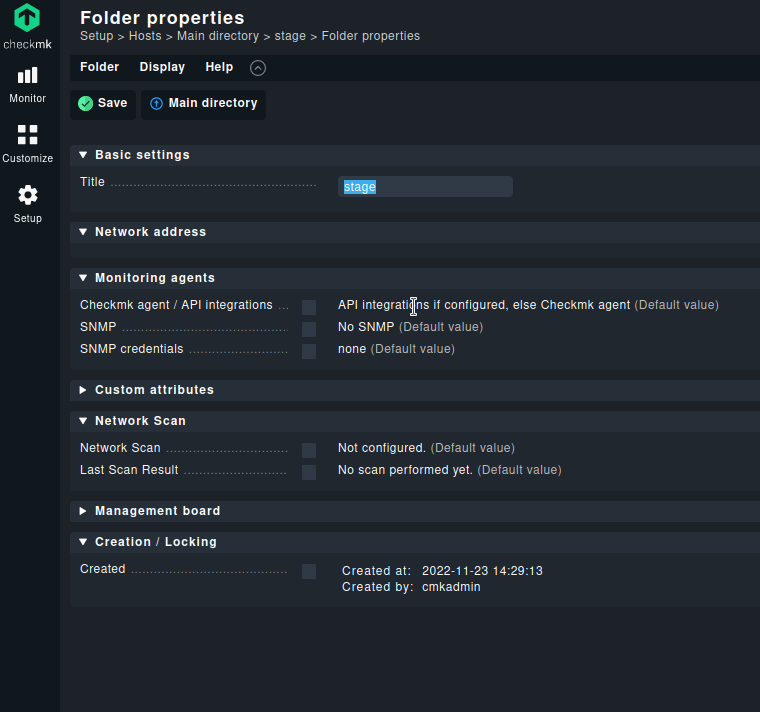 To handle several networks, several sub-folders will be created (this is optional).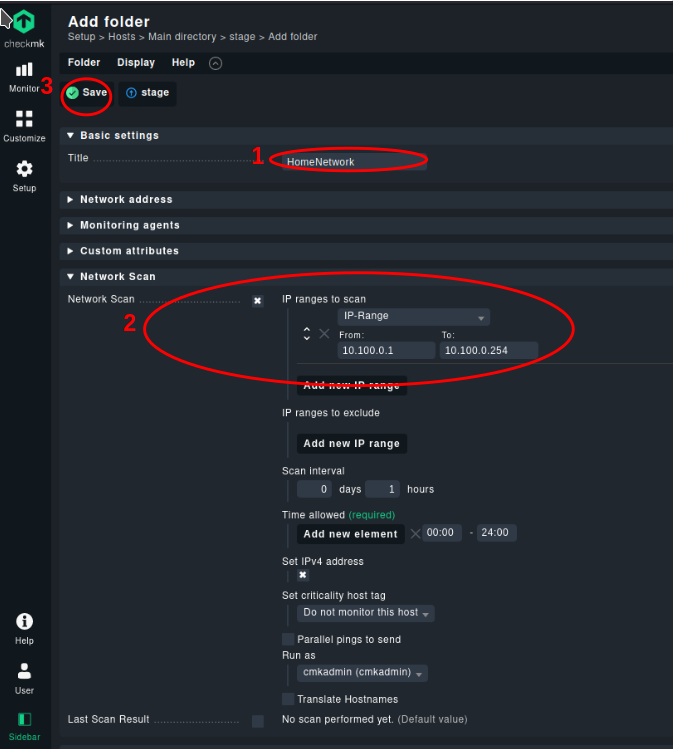 Select Network Scan
Add new IP range
Select Set IPv4 address
Set criticality host tag to "Do not monitor this host"
The Scan Interval is important, if you want detect new device quickly.
There are a lot of other settings possible. Please consult the documentation for further details (Section 6 of the linked article).